This is the last week of my Solo Trip.
My wife Lolli and our friends Ed and Suzanne will join me the 17th of April for Spring Break.
So, it is time to get busy and do some of the last minute things I have been thinking about.
First, China Ranch. I had been told it was worth the hike from there to see the waterfalls of the Amargosa River.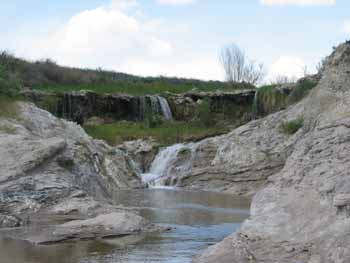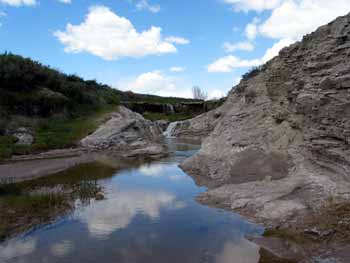 They are quite amazing for a desert environment.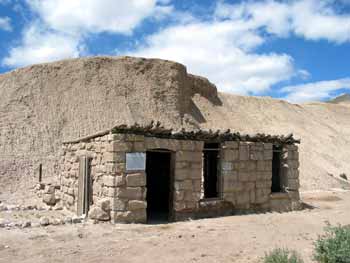 Along the way I passed a stone house that was built in 1903.
Another interesting house near the area is Chief Shoshone's home which was carved into this hill.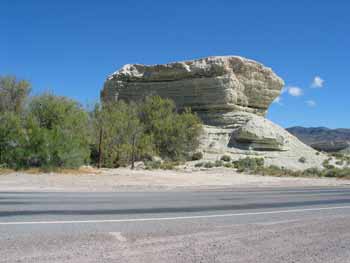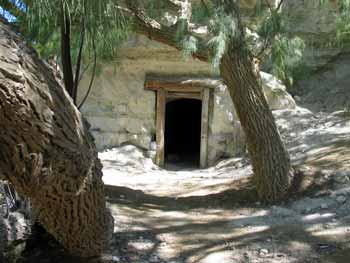 The entry in the right photo! There are several rooms, windows and even a fireplace. I suspect it maintains a very comfortable, year round, temperature.
I decided I wanted to watch sunrise from 282 feet below sea level so I got up before daybreak and drove to the Badwater parking area on the floor of Death Valley and hiked out to Lake Manly.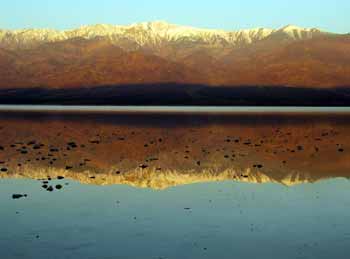 Beautiful. I took a series of photos as the sun enveloped Telescope Peak and the Panamint Range.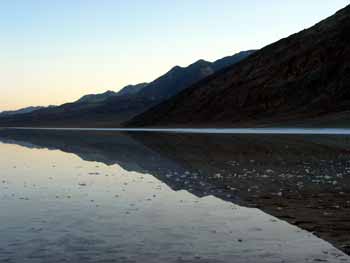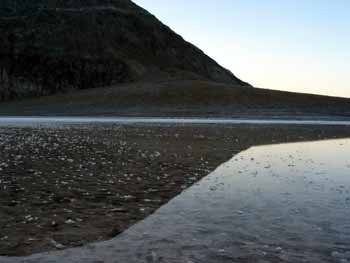 I got quite intrigued with the reflections to the right and left of me.
Now, there was only one thing left to do. Get high!
I drove north through Stove Pipe Wells and up Wildrose Canyon to the charcoal kilns which are at an elevation of 6,800 feet..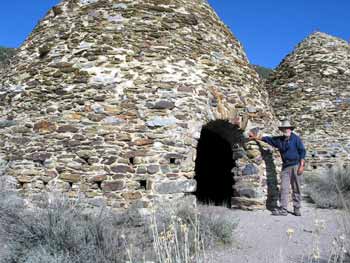 Then hiked the Wildrose Peak trail to the crest of the Panamint mountains at 8,200 feet.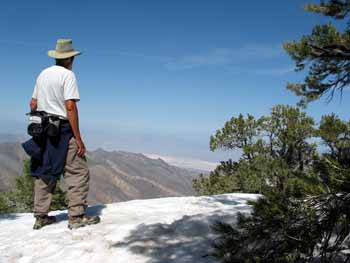 I was able to look back down to where I had been early in the morning only now I am standing in snow!!
Pretty darn good. I had turned 64 the day before and was feeling my oats! Along the way I met a man from Belgium who told me he is 71!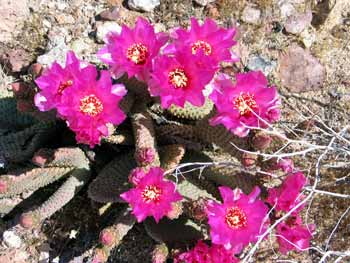 Well, anyway, Happy Birthday to us!
But now, my sixty days in the wilderness has come to an end.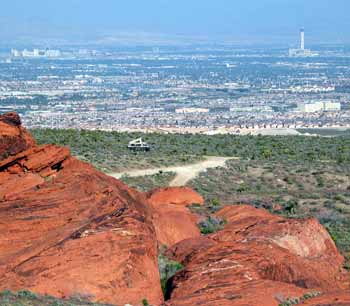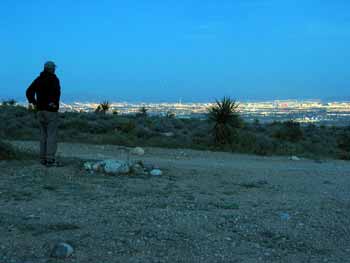 I am camped on the outskirts of Las Vegas. Waiting for vacation to begin!!