***
September 2, 2008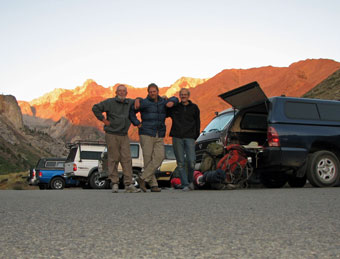 After getting the permit I camped at the McGee trailhead. Pete and Dave drove over from the coast September 1st and spent the night in a motel in Mammoth. They arrived at the trailhead at 6:30 AM. We wanted an early start to beat the heat. I told them my good news; "The ranger told me we do not need bear canisters for the areas we will be visiting"!!! Woo Hoo! Some quick repacking of our gear and we are on our way!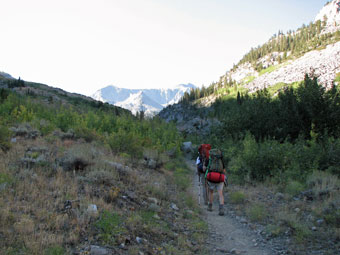 The first three miles to Big McGee Lake are gradual and no steeper than a road. In fact there used to be a road to a Tungsten Mine.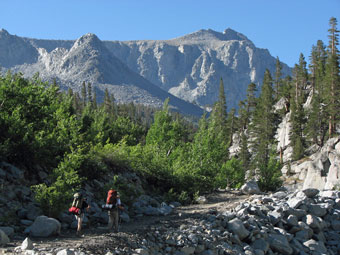 Walking with Pete and Dave got my mind off my worries and the miles flowed by.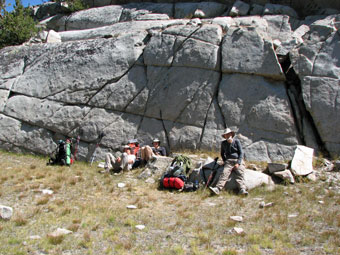 Occasional breaks and snackage really helped.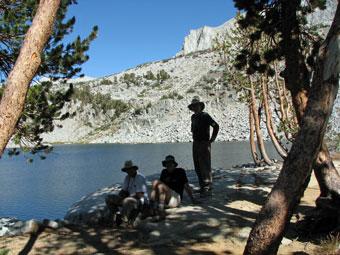 And finally, Big McGee Lake!
That wasn't so bad. Maybe I can do this after all!!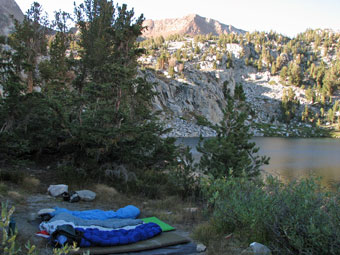 Clear skies, no need for the tent. We arranged our bedroom and settled in for the night.