Turkey Day Geocaching
November 27 ~ December 1, 2002
---
Lolli's up north with her mom. Team Sagefox went to northern California. Nothing left to do but
download some waypoints for the Sacramento area and give Urban Geocaching a try.
Most times I have looked for cache out in the vast wilderness but this time I am headed right for the center of the beast!
Sacramento! The center of power. The Capital of Californie!
Heading out HWY 20 I stop and take a picture of former Lake Mendocino.
This is looking down the boat launch ramp! The water is far and wee!
A couple of hours later I can tell I am getting close to civilization.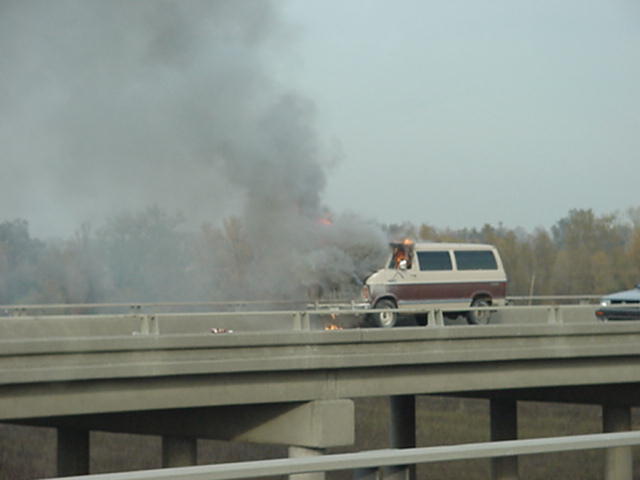 A burning van! Traffic at a complete stop in the north bound lanes all the way back to Sacramento.
Fortunately, I'm heading for Sacramento.
Too soon it starts getting dark. That is the trouble with winter time camping. 4:30 PM and it is time for me to
start thinking about holing up for the night. Soon it will be too dark to find a place.
Zooming along on a viaduct near the edge of the city I notice a VW repair place down below. I take the next off ramp
and head back on surface streets to find it. I discover I am in a rather rough neighbor hood,
mostly businesses and light industrial. I locate the VW repair place.
It is closed. It looks like it is closed for good. Perfect!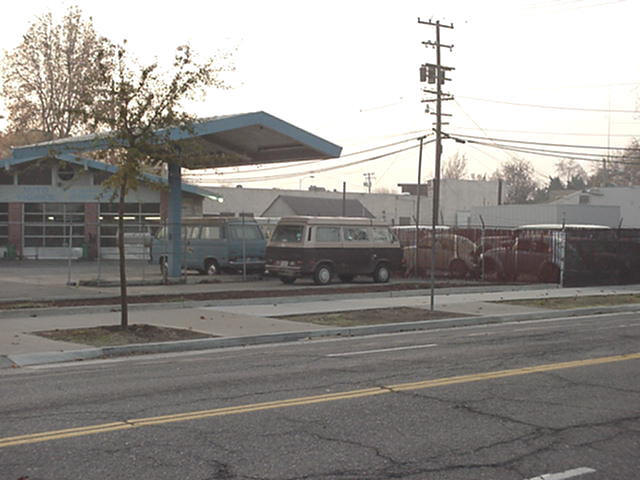 This is what I call, "Hiding in plain sight"!
I closed the drapes, put a DVD in my laptop, plugged in my headphones, and enjoy "The Man Who Would Be King"!
Great movie. In the morning I have a brief breakfast and then fire up my Vanagon and head a couple blocks up the street to
Green Lawn Cemetery to look for a couple cache hidden there.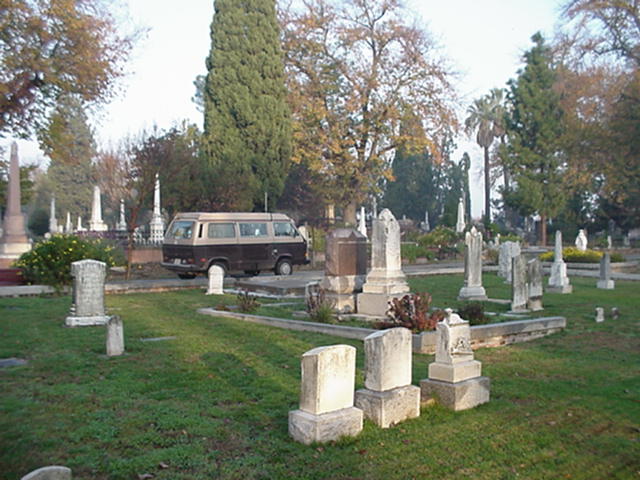 What a beautiful Cemetery and what a load of history.
Founding Fathers, famous Doctors, Governors, even Sutter himself reside here.
I find the two cache I am looking for and then head for the next closest cache sites.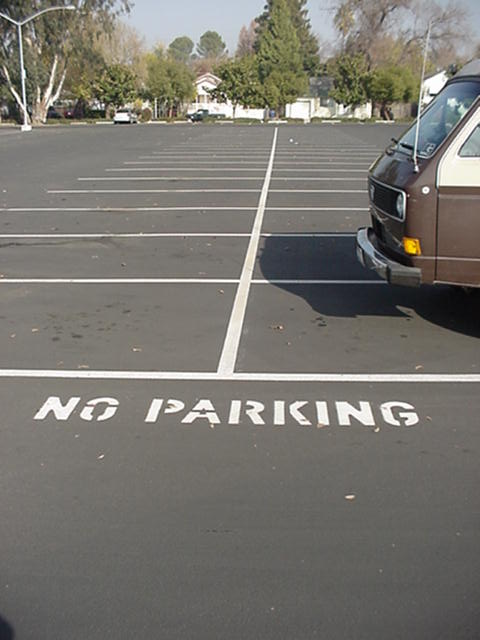 Since it is Thanksgiving Day there is no traffic and parking is not a problem. Everyone is home cooking their turkeys!!
I enjoy a couple of tuna fish sandwiches and keep caching!
After a day of Geocaching in the city I decided to camp in more secure area.
Several miles up the American River I find a Wall Mart Sam's Club!!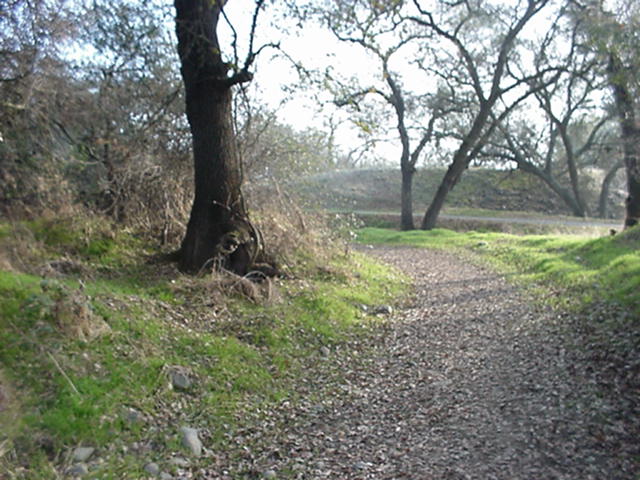 Up in the morning and off to find more cache. There are a bunch hidden along the jogging trails and bike paths of the American River.
What a beautiful area. Evidence of gold dredging in the late 1800's early 1900's is still obvious but the trees and vegetation has returned and the bike paths, jogging trails, and picnic areas are wonderful.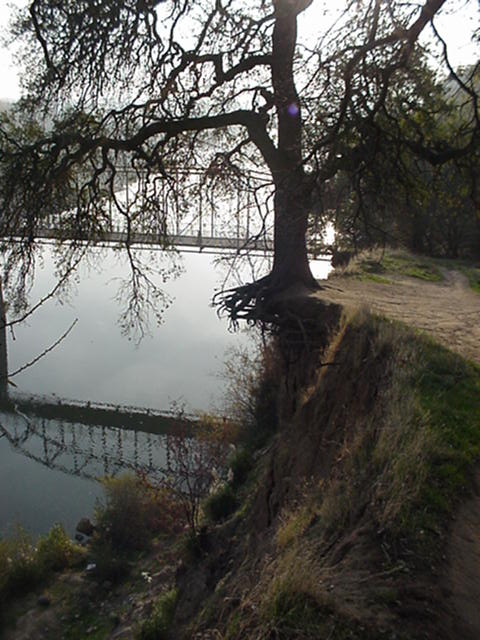 One cache site introduced me to this venerable old Oak, high on the river bluff, that is still hanging on with half of its root system.
I don't expect it will be around much longer.
Three days of cache hunting and it is finally time to head for home. I found a total of 23 cache.
If you want to know what Geocaching is all about click on
www.geocaching.com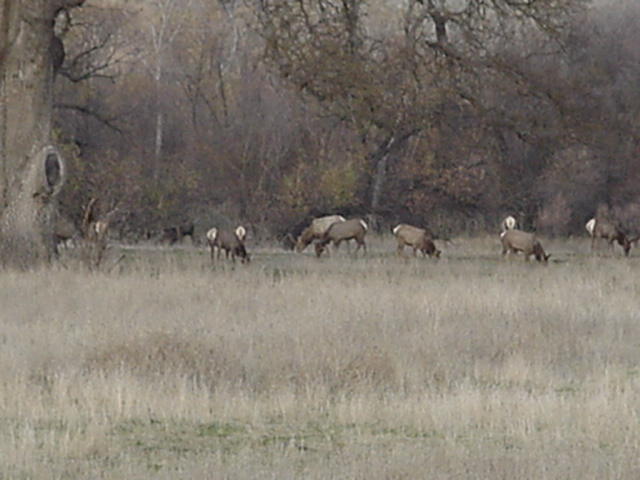 Getting close to home I see a group of Elk.
Life is good.